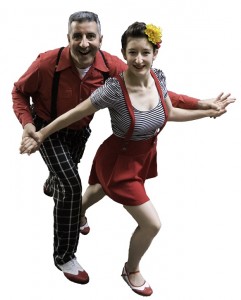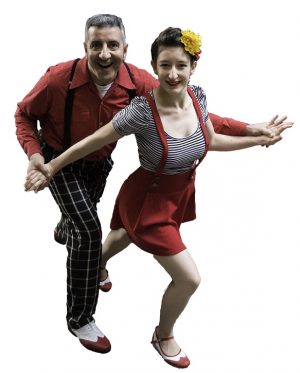 Venue
Studio 1, City Sports
124 Goswell Road
London EC1V 7DP
Closest tube stations: Barbican, Old Street
A beautiful, state of the art dance studio with sprung floor, mirrors & natural light!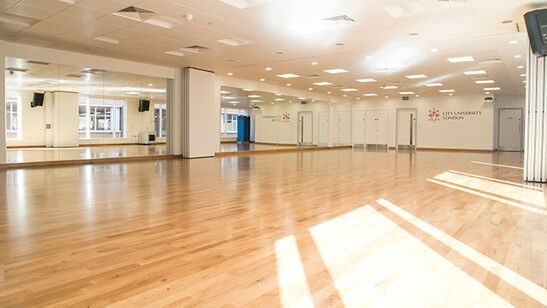 Sunday class in the City
---
Important Information!
Sunday 25th June - last class before the summer break
(but check out special summer Booster workshop below!)
3pm Beginners Lindy Hop
4pm Fast Beginners Lindy Hop
5pm Book a Private Class

---
3pm Beginners Lindy Hop         
Learn over 30 classic moves. No experience necessary

4pm Fast Beginners Lindy Hop
You have done begs or other dancing before but not quite ready for an intermediate class
5pm Treat yourself to a private class.
The fast track to learning! Book a private class in Lindy Hop, Shag, Balboa, Blues or Charleston with Simon or Anna.
Pre-Booking only - email mail@swingdanceuk.com for full details & how to book. Limited Availability!

Drop in: 1hr £9, 2hrs £13   (Full time students £5/class)
Mini Boosters at CitySport
Boost your dancing with our series of one-day workshops this summer! Lindy Hop, Balboa, Jazz Roots, take your pick!
11.30-1.30pm & 2.30-4.30pm
Sunday 2 July Fast Beginners to Intermediate Lindy Hop (4hr)
A transitional class for those who want to move from Fast Beginners to Intermediate or for Intermediates who want to recap.
Saturday 8 July Balboa
A close embrace swing dance whose heyday was during the 20s - 40s and today is often integrated with Lindy (known as Bal-Swing). Perfect for very fast & mid-tempo swing music, it uses a full body connection and lots of intricate footwork & subtle variations.
11.30am Beginners Balboa (2hr) - No experience necessary or partner required.
2.30pm Intermediate Balboa (2hr) - Become more comfortable on the dance floor! You know the basics & are able to dance the classic moves.

Sunday 9 July Intermediate to Advanced Lindy Hoppers (4hr)
11.30am Swing Out Variations
2.30pm Tricks, Dips & Baby Airsteps
Sunday 16 July 20s Charleston & Jazz Roots (4hr)
Improvised movement and routine (not suitable for beginners)
Cost:
4hr workshop: £30 in advance, £35 on the day
2hr workshop: £15 in advance, £20 on the day
Book HERE