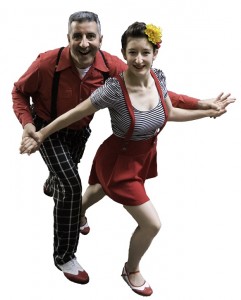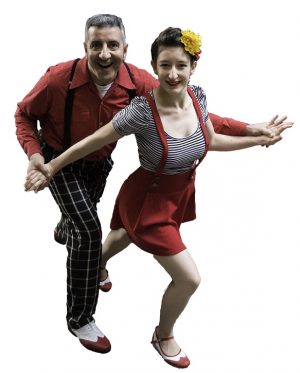 Venue
KBC Main Hall
4 Wild Court, London, WC2B 4AU
From Holborn tube head towards the Strand,
Wild Ct is next to Belgo's.
Easy parking on Kingsway after 7pm
Fun, friendly classes in the heart of London
Due to the building being sold, Tuesday 13th June is our last Swingdance Holborn at Wild Court!
So come down and help us go out with a bang. Lindy Hop & Balboa classes followed by social dance party, drinks and cakes.
7.30pm Beginners & Intermediate Lindy Hop
8.30pm Beginners & Intermediate Balboa
9.30pm Party - join us for a social dance, cakes & drinks (£5 or free if you've attended one of the classes)
---
7.30pm Lindy Hop     
Beginners: Learn over 30 classic moves. No experience necessary or partner required.
Want to stay with your partner, no problem just ask the teacher 🙂
Intermediate: Min 10 wks of beginners Lindy vocabulary. Increase repertoire, technique & develop your own style!
8.30pm Balboa 
Beginners: Classic 30s Swing dance, great for fast tempos. Can be danced alongside your Lindy or on its own - the dancers dance.
Intermediate: Go beyond the basics. Learn cool footwork, musicality & fancy steps.
9.30pm Intermediate & Advanced routine class
Learn Lindy Hop, Jazz, Charleston, Balboa & Shag routines. Routines may be built up over several weeks. We do not rotate partners as frequently as a regular class, so it's recommended to bring a partner.

Class instructors:
Simon Selmon dance champ, judge & international teacher with 30 years teaching experience
Anna Lambrechts (Sugarfoot Stompers, Diamond Girls)
Regular guest Balboa instructor:
Janet Davis Balboa champ & international teacher
See Simon, Anna & the team on ITV's Paul O Grady show

Friendly atmosphere, a lovely venue in the heart of London.
Beginners welcome any week!
Drop in: 1hr £9, 2hrs £13, 3hrs £15   (Full time students £5/class)
Or BOOK HERE a 4-week pass and save money:
4 x 1 class: £30 (=£7.50/hr save £6)
4 x 2 classes: £40 (=£5/hr save £12)
4 x 3 classes: £50 (=£4.17/hr save £10)
(Any additional class £5 on the day)