Saturday 11 March 2017

with
King Groovy and the Hornstars
featuring the talented Grace James on vocals

"Top notch Big Band" Time Out. This 17 piece band deliver great music and a unique atmosphere. Their mission - to get you dancing!
Large wood dance floor!
Great atmosphere!
Plenty of seating!
Pop-up bar!
7.45-8.30pm Learn the moves: beginners and intermediate Lindy hop classes
8.30 till late  Dance till you drop! When the band is not playing resident DJ Simon 'Mr Kicks' Selmon will keep you dancing to more great vintage tunes collected over his 30 years of playing for dancers
Band King Groovy and the Hornstars featuring the talented Grace James on vocals

Dress code: Bring your 20s flapper's dress, your 30s Trilby, your 40s two-tone shoes or your 50s petticoat! Modern or retro, the effort is appreciated 🙂!

Tickets: £12 in advance / £15 on the door Book Tickets here

The ideal party to celebrate birthdays, hen parties, anniversaries and all your occasions! Pre-book for a group of 10 or more and you can receive a free ticket. For group bookings email mail@swingdanceuk.com
Future Dates for your Diary!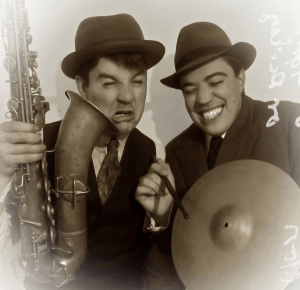 Saturday 8th April
with
The A-Mays-Balls Combo
The 'A-Mays-Balls' Combo: a unique, special edition, all-star quartet comprising some of the hottest and hardest-swinging young jazz cats in the Smoke, co-led by demented sax demon Dan Mays (the Red Roosters) and prize drum-botherer Nicholas D. Ball (the Vitality Jazz Band); both hardy perennials of the London vintage scene. 
The 'A-Mays-Balls' play dangerous, exciting, modernist rhythm music direct from the dens of late-1930s London: the perfect accompaniment for an evening of hip shaking and hard drinking.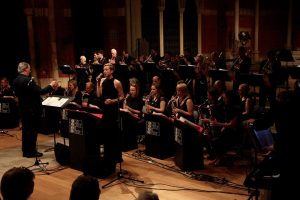 Saturday 13th May
with
The South London Jazz Orchestra
Take a trip back to the Big Band era of the 1940s with charts from Basie, Ellington & Miller. Under the direction of Bob Bridges, this spirited and committed band are fantastic ambassadors of Swing!